How is it almost Christmas, this year has flown by for me. This is the time of year where I love looking for the perfect beauty gifts.
I really love it when brands put together gift sets, it means that you can get all of your favourites in one..
I thought I would put together some gift ideas for those looking to find the perfect beauty gift, whether it is for someone else or even for yourself, I mean the discounts at the moment are hard to resist!
TED BAKER | 10-CARAT KISS GIFT SET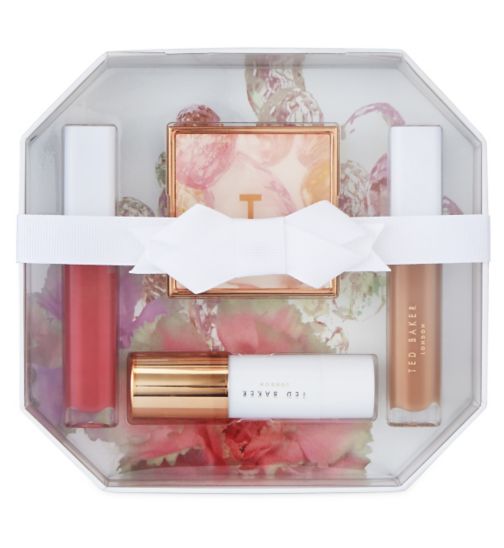 I came across this the other day and thought it was a really nice gift to give to someone. The set includes two lip glosses, one red toned and the other nude. A lip and cheek tint and floral designed Ted Baker mirror. Im not going to lie, but even though this is filled with some beauty goodies I really love the mirror the most! I love that Ted Baker's products have this floral element to them!
NAILS INC | SUPERFOOD FESTIVE HEALTH KICK COLLECTION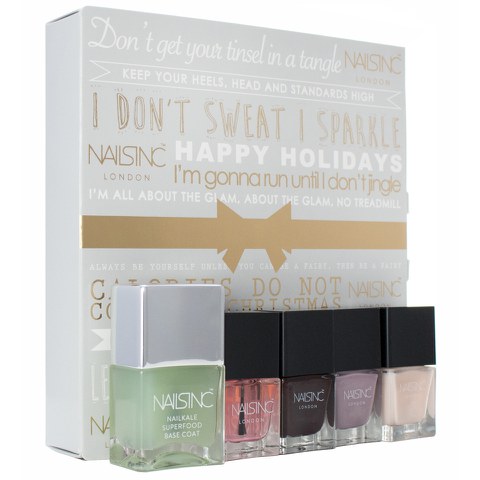 This Nails Inc set comes in such a nice festive book styled box. The collection contains the best-selling superfood base coat (this is on my wish list). It also comes a 45 second top coat and 3zmini nail polishes called "Nailkale" which is a new formula that contains anti-oxidant kale. This helps keep your nails healthier and stronger.
STILLA | ETERNALLY YOURS LIQUID LIPSTICK SET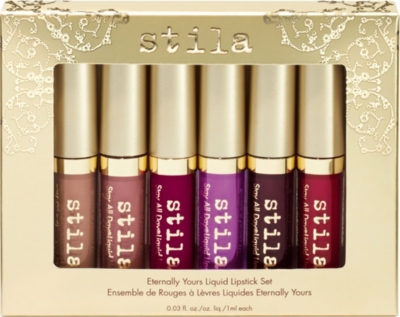 This is definitely on my wish list, I mean, it has every colour you could dream of. I already have one of the Liquid lips and I absolutely LOVE them! Long wearing and the pigment is amazing, they are a creamy matte base, feels almost velvet like on the lips. The one thing I noticed with the liquid lipsticks is that they are not drying at all, the formula is actually enriched with Vitamin E and avocado oil which helps keep the lips nice and soft!! These are small sizes of the line, perfect handbag lipsticks!
BENEFIT | YOU'RE SO PARTY GIFT SET
I'm not sure what it is, but all of Benefit's gift sets make me drool. There packaging is so out there that its so hard to resist buying anything from them not just that but there products are soo good! This set contains some of my all time favourites from Benefit. Hoola Bronzer, They're Real Mascara, Hoola Lipgloss and the POREfessional Primer. Perfect gift, it comes in a really nice box too!
ELEMIS | BRIGHT START GIFT SET
What better way than to start the new year with glowing skin? I am a huge fan of Elemis and love all their products! The Elemis Bright Start set contains, an cleanser, lotion and serum. These products will help illuminate and freshen your skin for the new year!
CHARLOTTE TILBURY | THE GIFT OF RED CARPET SKIN SET
These set is more on the pricey side of life, however contain some of Charlotte Tilbury's iconic products! None of which I have been lucky enough to try just yet, but I have my beady eye on the Magic Cream after hearing some great reviews. So in this set we have a face mask, creams, body creams and a cleansing balm. The perfect skincare set!