Anyone watch the BRIT Awards 2015 the other day? My fav part of the BRITS is always the red carpet! There were so many beautiful outfits, make-up and hair looks that celebs were rocking this year. I thought id pick out my top 5 fav looks! So take a look...
Number 1:
♥
Taylor Swift
♥
I must say, Miss Swift defo blew me away with her entire look this year. She always seems to look so angelic! I love her simple eye look with the bold red lipstick it works so well on her. Her hair up-do is also super elegant - i think i need to start wearing up-dos like this! She wore a stunning black gown by Roberto Cavalli that had a really elegant red dragon design embroidered all the way down the back of the dress which really stood out and matched her fierce red lips! I'm in love with her entire look, keep it up Miss Tay Tay!!
Number 2:
♥
Cara Delevingne
♥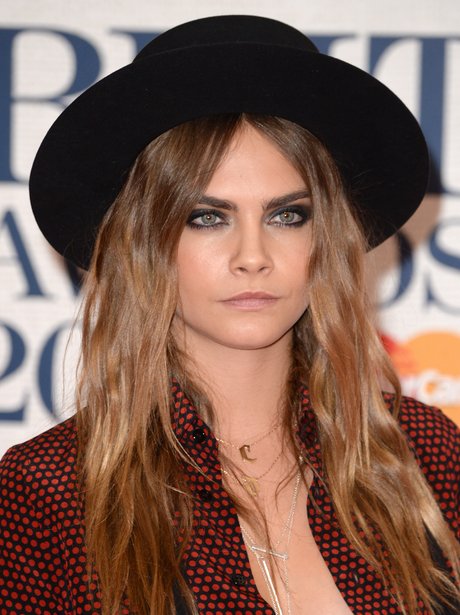 Cara is defo the cool kid on the block right now, shes fun, edgy and super funny too! No matter what she wears she always looks awesome! Even her makeup, she can wear zero make-up and still look flawless! Most people may not agree, but i actually really like Cara's look at the Brits this year. She is a very free spirited person with a quirky and cool edge and this outfit defo expresses who she is! I believe this outfit is kitted out by Yves Saint Laurent. The black bowler hat defo makes the entire outfit look pretty edgy and cool click here for a dupe of her hat! Her make-up matches this look perfectly, a bold smokey eye and nude lips! Pefect isn't even the word! Love!!
Number 3:
♥
Rosie Huntington-Whiteley
♥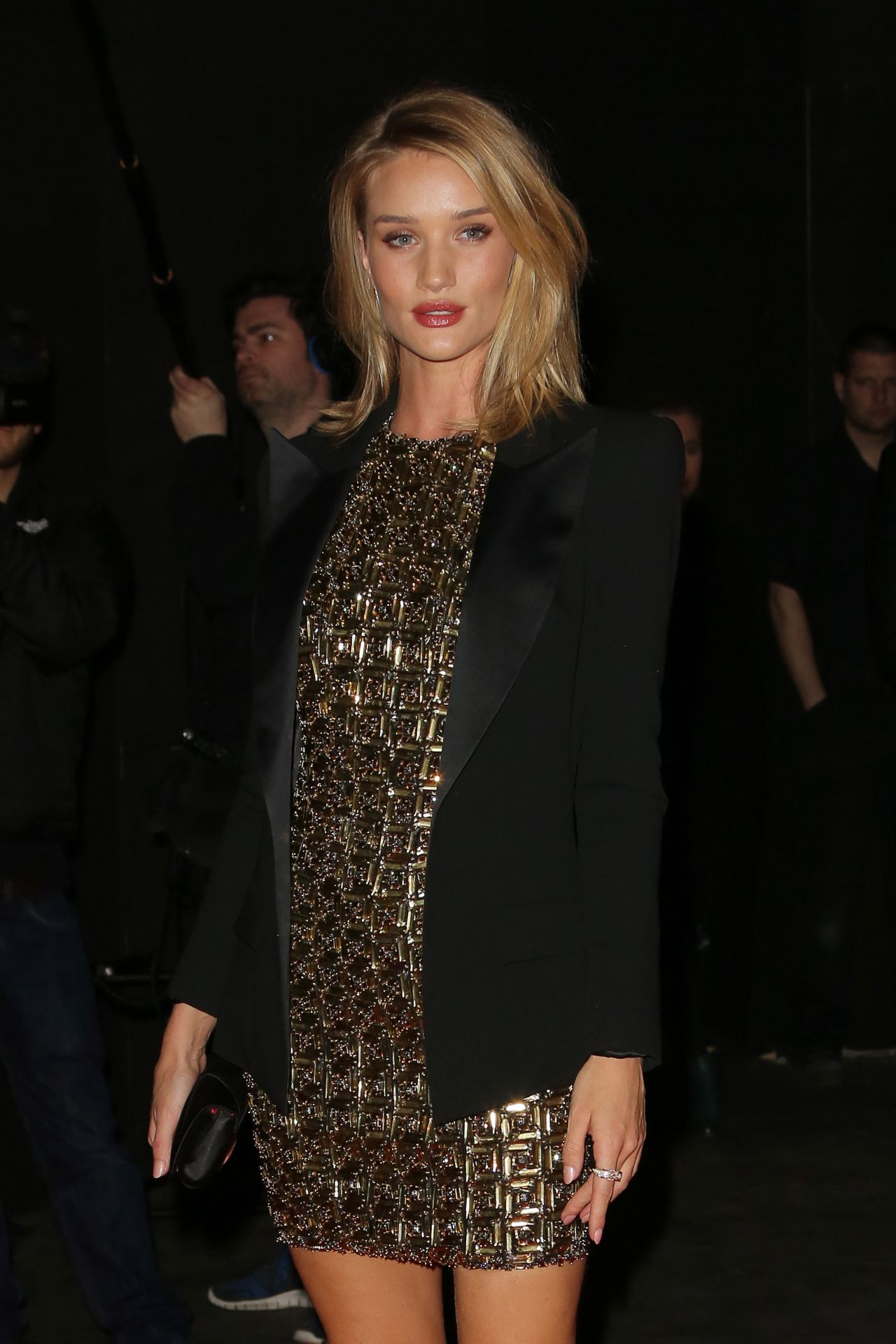 This woman is just so beautiful she also has that very angelic look about her! I'm so loving her short hair at the moment it suits her face perfectly! Anways, on to the outfit.... wow.... Rosie wore a drop dead gorgeous sparkly mini dress by Antonio Berardi paired with a slick black Balmain blazer jacket for the Brits after party. As Rosie has the perfect body and super long legs this outfit looks aaaa-mazing on her! Her make-up look was very elegant, simple and fresh looking and her skin simply just glowed!! What a Beaut!! I also love the rose gold pink lip she is wearing it goes beautifully well with the whole outfit!
Miss Ora definitely glistened on the red carpet this year in this sequinned Zuhair Murad jumpsuit/gown. She clearly was feeling sexy in this low plunge assemble! Although revealing she actually looked very elegant. She also rocked the smokey eye along with Miss Delevingne which was finished with a very pretty nude lipstick! She wore some pretty cool statement ear cuffs which is a great alternative to plain jane studs or drop statement earrings. If you feeling cuff-tastic Asos have some great pieces
click here
!
Number 5:
♥
Michelle Keegan
♥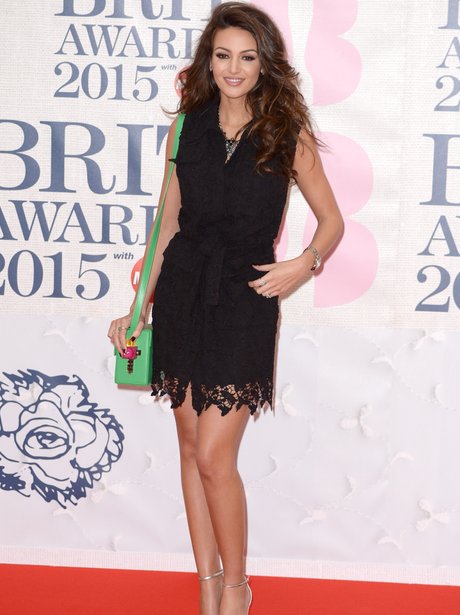 Miss Pretty Keegan opted for a very adorable lace LBD by Italian label Isabel Garcia. To accompany this elegant dress she went for a pop of colour with a very adorable emerald/neon green box shoulder bag and simple accessories which gave the outfit a bit more ummph! She went for glamorous beach waves which look incredible (she has gorgeous hair) i love the colour of her hair.. hmmm thinking to try this colour out?? what do you guys think?. Anyway, moving onto her make-up - lashes lashes and more lashes, whatever lashes she is wearing here it really bring out her bold eye make-up and nude lip! Im in Love with this make-up and hair combo! What do you guys think?
♥
Let me know your favourite looks from this year! Comment below!
♥